Vancouver's East Village: Amazing Beer & Even Better Food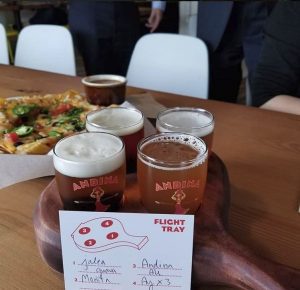 Andina Brewing Company is one of our favourite stops on The East Village Brewery & Distillery Tour. Known for the amazing craft beer and fusion cuisine, the bright yellow building and inviting faces inside Andina are sure to set the mood right for your visit. With its seamless blend of South American flavours and west coast fare, Andina amps up typical brewery food with culinary delights inspired by creativity, passion, and love. Co-Owners and Columbian/Canadian brothers Nicolás and Andrés Amaya, capture the essence of South America in the food, décor, events, and specially commissioned work that hangs in the Tasting Lounge at Andina. In addition to specializing in craft beer, Andina prides itself on having some of the best "ceviche" (amazing seafood "cooked" in tangy lime juice) in town! If that doesn't do it for you, Andina has a multitude of other treats that will awaken your palette with freshness and flavour.
Events: Join Andina Brewing Company every Friday & Saturday night from 7 to 11 p.m. for their Latin Video Nights which features the hottest Latin-American Music Videos, awesome beer, and even better food!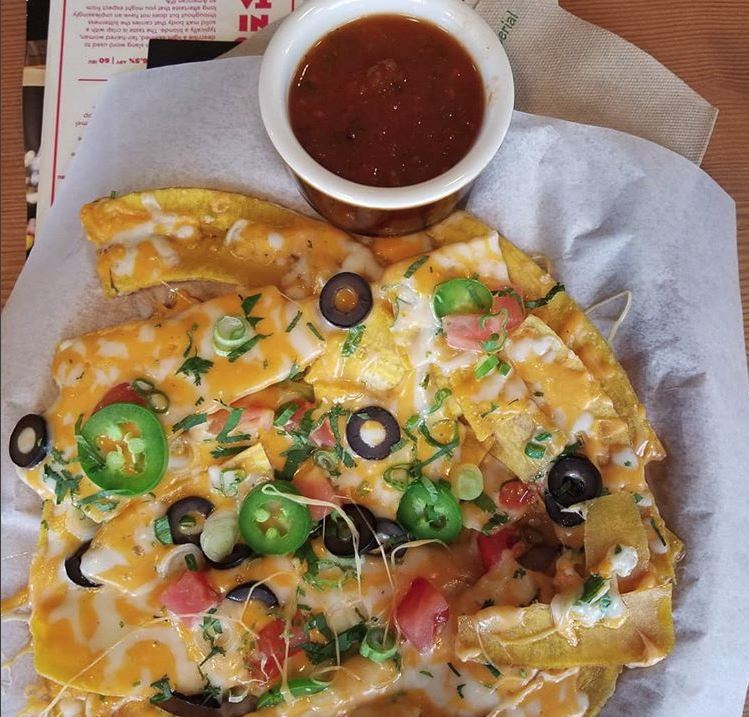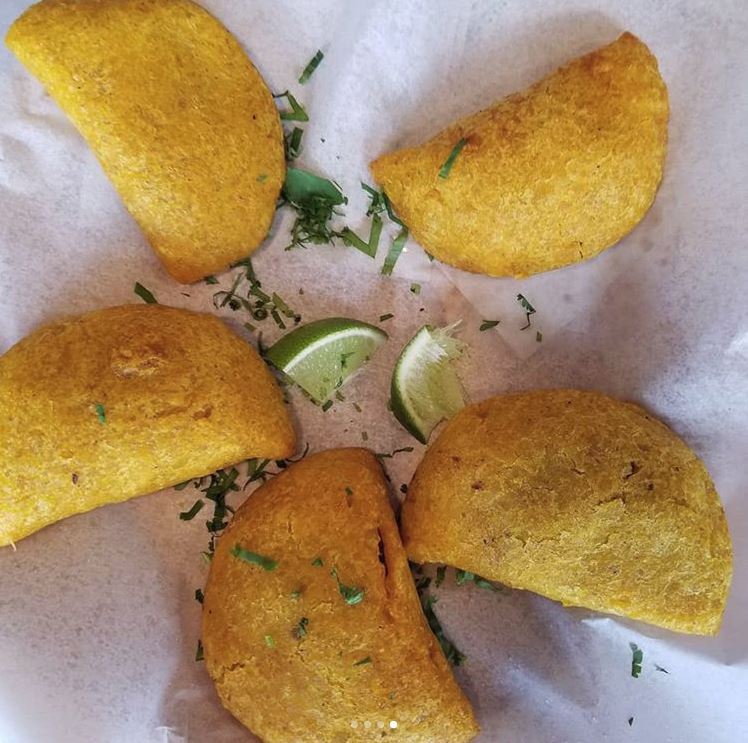 Art-BC's Favourite Food Picks:
Shrimp Ceviche (Ecuador)
Delicious cooked shrimp marinated in tangy lime and orange juice with red onions, tomato and cilantro.
Cheese Arepas (Colombia)
Yummy white corn, flour and cheese patties served with LOTS of cheese on top and Hogao Sauce on the side. Beware, Hogao Sauce is dangerously addictive.
Platachos
Andina's crispy plantain nachos covered with melted mozzarella, cheddar cheese, tomatoes, green onions, black olives and Hogao Sauce or Cilantro Aioli Sauce on the side. YUM!
Art-BC's Favourite Beer Pick:
Guava Saison
This farmhouse/saison ale has a creamy champagne taste, with notes of pear, apple, strawberry and guava. Get it while you can! This refreshing summer beverage is available in the tasting lounge and for growler fills for a limited time only!
Want to win a free mini growler? Download The East Village Brewery & Distillery Tour Passport and get a stamp from each of the 8 breweries and 1 distillery (9 stamps total), then bring your completed passport to the Hastings North BIA office at 2620 East Hastings Street to redeem for your mini growler!
Visit http://www.eastvillagevancouver.ca/ for more details
Thank you Vancouver Food and Culture for the amazing pictures!