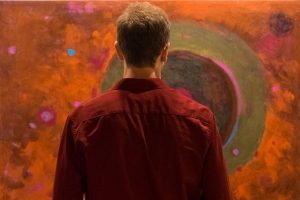 Culture has become a driving economic engine coast-to-coast in Canada. The words 'economic engine' may not hold much sex appeal, they might not speak immediately to your art-y heart, but here's why they matter:
Municipalities that adopt culture as an industry have gained positive economic benefits for their communities, reports the Creative City Network which exists to support cultural development across Canada. "Cultural industries create job growth, turn ordinary cities into "destination cities," create interconnections between arts and business, revitalize urban areas, attract skilled workers, and create spin-off businesses."
Economic impacts
The direct economic benefits of profitable arts and cultural industries are economic growth and promotion of the arts and culture (Reeves, 2002). The sales of tickets to plays, performances, exhibits, and museums produce direct profits for arts and culture initiatives
(Ontario Trillium Foundation Report, 2003; Ottawa Jazz Festival, 2005; Stratford Festival, 1997).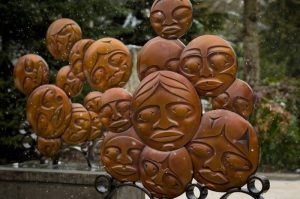 Translation: More money in your creative pockets
Profitable arts and cultural industries create job growth in the cultural sector and subsequently expand the sector as a whole (Canada Council for the Arts, 2004; City of Saskatoon profilecreativecity.ca/project-profiles/Economic-Engine-Saskatoon.html; Statistics Canada, 2005; Western Economic Development, 2003).
Translation: Arts beget arts
Public and private assistance can facilitate the growth of arts and culture as a strong, interconnected, and legitimate industry. Private funding for the production of performances, or for the construction of facilities, helps the growth of the arts and cultural sector (chrc, 2001).
Public assistance, grants, scholarships, and infrastructure funding also benefit the arts and cultural sector (e.g., Go West Music).
Translation: More infrastructure means more room for creative experimentation and growth.
The recent trend in creative cities has anchored the arts and culture as key industries in municipal economic development (Landry & Greene, 1996). Cities that foster arts and culture as a local industry can promote the "clustering" of arts and cultural producers (Smith, 2004;
Smith & McCarthy, 2004; Western Economic Development, 2003). When cities foster the arts and cultural sectors they become more economically competitive with other cities and regions
(Dziembowska & Funck, 1999).
Translation: Stick together. If you create it, they will come.
Cultural businesses which support the creation and marketing of the arts (like us!) create a direct economic benefit and help foster creative connections in the communities where they exist.
You are part of the economic engine…own it!