Vancouver is home to some of the most skilled jewelry artisans in the country. The internationally recognized jewelry design program at Vancouver Community College, run by acclaimed designer and goldsmith Dariusz Bebel, has an impressive list of alumni, including the talented west coast artist Joanna Lovett. New Westminster Jewellery artist Kathy Brandon of WorkingSilver fell in love with the art of silversmithing and shares her passion at her studioworkspace in the Brewery district. workingsilver.com
Artina's Jewellery features hundreds of Canadian artisan jewellers in downtown Victoria and Vancouver locations or shop the online collection at Artinas.com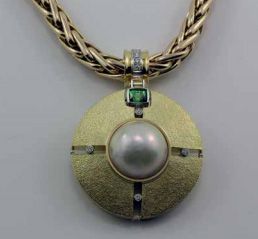 Whether it is a wedding ring we wear every day or the pendant we don for special occasions, we all know what it is like to have a treasured piece of jewelry. Collecting handmade jewelry gives us an opportunity to adorn ourselves with locally made, one-of-a-kind works of art.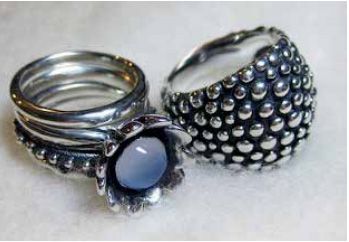 One-of-a-Kind
Every item created by a jewelry artist is a truly unique wearable work of art.
The Story
Artisan jewelry carries a voice of its own: it can become an inspiration for conversation. Share the story about the artist, the way you acquired it, their inspiration for the piece and, over time, this story becomes your story. to another, one home to another, always being interpreted in a new way.
Forever
Jewelry is something we enjoy, care for and pass down from one generation to another. Handcrafted jewelry encompasses all that is precious about this medium: elevated by the creativity of its creator and invested with meaning by each wearer.