Planning a trip to British Columbia? 
This province on the Pacific is known for its awe-inspiring forests, majestic mountains, and rugged coastline. While those natural wonders are essential to the British Columbia experience, to understand the culture and heritage your trip isn't complete unless time is spent visiting some cultural venues!
Your Cultural Guide To British Columbia's Cultural Venues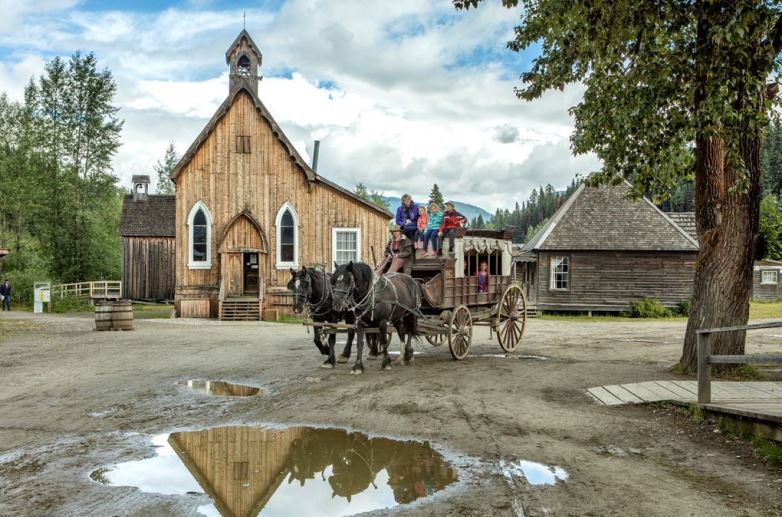 British Columbia owes its existence in large part to the efforts of one William 'Billy' Barker. After digging 52 feet into rocky ground, he struck gold. Literally. Billy Barker was instrumental in the development of British Columbia for the next 20 years.
The location of this find exists a cultural landmark today as Barkerville awaiting your visit to experience and immerse yourself in British Columbia's golden beginnings. The historic town features a streetscape of 125+ heritage buildings, historically authentic displays, satellite museums, restaurants, shops, and many places providing accommodations. Barkerville is the largest living-history museum in western North America, with thrilling seasonal events and fun-filled everyday activities.
It was designated a National Historic Site of Canada in 1924 and a Provincial Heritage Property in 1958.
Squamish Lil'wat Cultural Centre  in Whistler
British Columbia is culturally diverse not only through immigration but also within the Indigenous Peoples. The Squamish Lil'wat Cultural Centre in Whistler is a celebration of that. It's the first cultural center of its kind situated in a world class Winter Resort. This year the Squamish Lil'wat Cultural Centre celebrates its ten-year anniversary. 
Adding the Squamish Lil'wat Cultural Centre in Whistler to the list of places you visit while in  British Columbia is a must see! We promise a indigenous cultural experience to remember. 
When you arrive at Squamish Lil'wat Cultural Centre in Whistler, you'll have the option to sign up for one of their hourly guided tours, where you'll be greeted by a welcome song and have the option to participate in a craft activity at the end of your tour. 
Their café serves traditional fare with a modern twist, such as bannock salmon paninis and venison tacos, and their admission-free zone includes Whistler's largest First Nations gift shop. It features authentic First Nations artwork, home decor, giftware, clothing, and accessories.
Inuit Gallery
Since its founding in 1979, the Inuit Gallery has showcased Inuit culture by promoting groundbreaking artwork from Northern Indigenous Canadian artists who have participated in countless international art fairs, many artworks from the Inuit Gallery are displayed worldwide.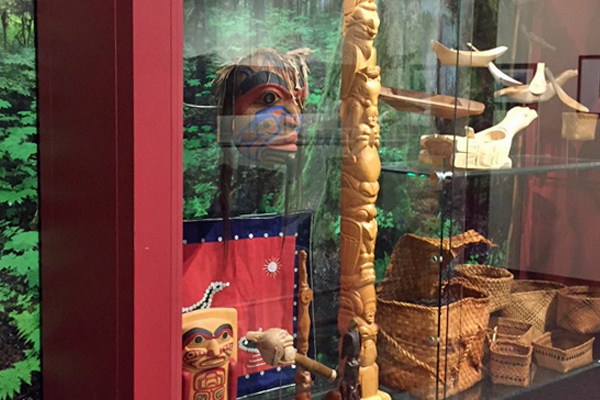 The Kitimat Museum & Archives is a love letter to Haisla culture and heritage. 
The Upstairs Gallery of the Museum houses a collection of Haisla heritage relics. The bentwood box pieces, for example, are among the items held in trust for the Haisla Nation. The exhibition  strengthens the Museum's relationship and bond with the Haisla Nation, improving the safety of Haisla historical artifacts, and presenting cultural information for public education and understanding.
The Kitimat Museum & Archives is a great place to learn more about Haisla and the recent founding of a modern town on Haisla territory.
If you're searching for the best online art galleries, then we've got your back. Art-BC is your cultural guide for everything British Columbia. Explore our website to learn more!