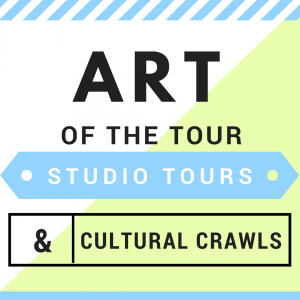 Exploring a community independently and stumbling upon moments and experiences can be exhilarating if you have the luxury of taking your time to wander. Mark your calendars and set time away to undertake a studio tour or cultural crawl in one of BC's Super Cultural #CreativeCommunities and experience the Art of the Tour while you sojourn like a local.
There are only a few untouched pieces of nature that inspire arts and culture in the same way that Texada Island can. With a vast rugged terrain, beautiful snow capped landscape, and beautiful sky views, visitors are sure to experience tranquility in its purest sense.
Visit Texada Island for the 2018 bi-annual Artist Studio Tour and witness 21 island artists showcase their work. From painters and potters working in various mediums, glass artists, jewellers, photographers, woodworkers, felters, knitters, print makers, to chain saw carvers and soap makers, Texada is home to some of the best artists in their own right. Spend the weekend to familiarize yourself with Texada Island and its arts culture scene. For more information visit texadaart.com.
Naramata Bench Studio Tour
One of Canada's premiere wine regions, a top destination for spectacular scenery and renowned wines, dining, and art is also home to 8 artist studios nestled between vineyards, orchards, and breathtaking vistas along what is known as the "Naramata Bench". Take the Naramata Bench's self-guided driving tour and meet with artists who have chosen to live and work in this unique & beautiful setting. Don't be surprised to find a tremendous variety in studio sites, places you didn't know existed, and amazing artists all inspired be the amazing scenery that adorns the Naramata Bench. Print the Naramata Studio Tour brochure off of the Naramata Artist Studios website, or at one of the tour's participating studios.
Just 35km north of Whistler, Pemberton Valley is a rich, rural getaway that offers an exciting blend of both luxury and country with its rich First Nations culture, outdoor adventures, upscale accommodations, and abundant arts and culture destination. Learn more about the valley through visits to its cultural and learning centres, Pemberton Arts Council arts initiatives, boutique craft distilleries, and other arts and culture based entities within this rustic gem. Visit the link to the Pemberton Cultural Crawl to get started.
Salt Spring Studio Tour
Salt Spring Island is home to many artists, writers, unique galleries, artisanal farms and artists' studios. If you'd like to taste the very best of what Salt Spring has to offer, nothing compares to the mix of creativity, hand-made art and world-class craftsmanship that you can enjoy taking the island's famous Studio Tour.
The Studio tour offers visitors the opportunity to watch artists in actions, attend a wine tasting, and watch art come to life! With 28 studios to discover on the Tour, there are numerous one-of-a-kind experiences to be had. Download the PDF map here and start touring!
The Art of the Tour is all about making your own unique memories exploring like a local. We hope that we've peaked your interest into what artists' studios in the Creative Communities of BC have to offer arts and culture enthusiasts. Make sure to keep your eye out later this fall for part two of our Art of the Tour Creative Communities feature!