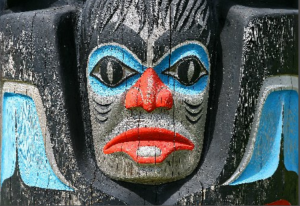 Through the winter, the North lies blanketed in a shock of white: an outer insulation stilling movement and sound. And in the midst of this hush, hands are abustle.
BC's North draws those that aren't afraid of the elements, those who are willing to get their hands dirty, those who understand that there is not bad weather, just bad clothing. If you're dressed right, the North is a year round playground.
And here the people make.
Discover Northern British Columbia – a world of wilderness where the landscape inspires creative endeavours and the First Nations people proudly display their culture, where totems stand silent yet tell a story. Take part in a fascinating learning experience and enjoy the studios, galleries and theatres that represent the rich culture of this region. In Northern British Columbia, you will find a stimulating blend of old and new, surrounded by an unspoiled masterpiece: sparkling lakes, tumultuous rivers and never ending landscapes.
Discover this world of wilderness, where the northern lights decorate the sky.