Inspiring cultural exploration in every corner of British Columbia. The Curated Community Newsletter is published each month featuring a Curated Community in the BC. The Newsletter highlights one community's unique cultural footprint with each publication.
Through engagement with authentic experience and meaningful content we seek to support the continued thriving of the cultural sector in British Columbia. We strive to connect our readers to the true essence of BC's Creative Communities and give cultural travellers a chance to experience that community like a local. We talk to local experts, veteran travellers and cultural influentials to get the insider scoop to the best off-the-beaten-path cultural experiences in the province.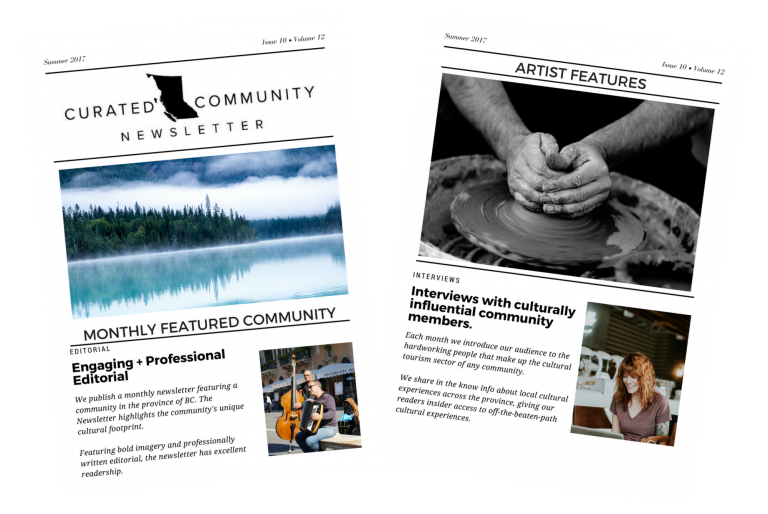 Weekly Arts Digest Feature $250

Feature your community/events in Weekly Arts Digest Newsletter, read by over 8,000 subscribers.

Curated Community $350

If you are interested in having your community appear as the featured community of the month, and you'd like to secure space as a sponsor, we'd love to hear from you to discuss your business as a cultural destination in your own Curated Community. Our newsletter is read by over 10,000 Subscribers!