Have you ever been to a festival in British Columbia? Due to the COVID-19 pandemic, there have been limitations placed on our festivals and events, but that doesn't mean you can't have a good time. 
Here are some festivals and events that you need to check out!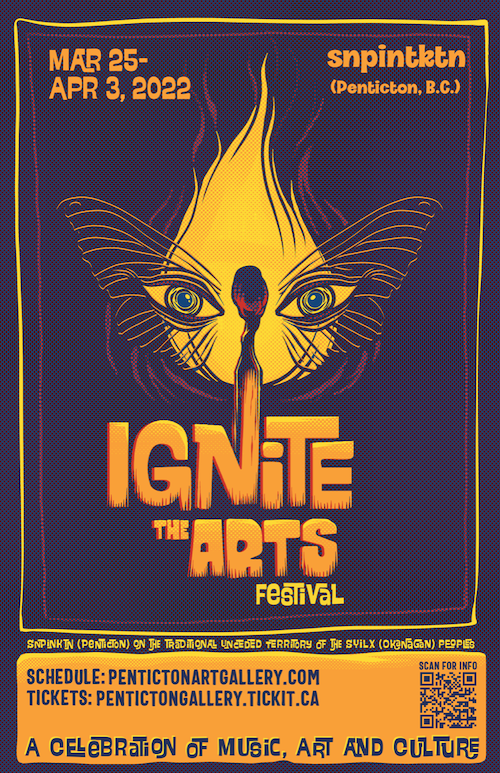 This 9-day celebration of art and culture runs from Friday, March 25, 2022, to Sunday, April 3, 2022. We look forward to seeing you there!
Are you ready for a day of fun? Visit this festival to enjoy: 
A Scavenger Hunt, Ski Ballet, Dummy Downhill Race, Best Costume Prize, and the iconic Slush Cup, where skiers and boarders attempt – and rarely succeed – jumping or flying over a big pool of water and slush. Prizes will be awarded throughout the day.
Date: June 3 – 5, 2022
Hailed as one of Vernon's major tourist events, Creative chaos is a festival you don't want to miss. 
It features about 200 artisans and crafters from British Columbia, the Pacific Northwest, and the Eastern Provinces with a  Specialty Food section featuring local  products and a Creative Activities section.  You'll enjoy performances from some of the most extraordinary local talents beneath the "big tent," next to the Food Court, which offers a mouthwatering range of concessions.  Are you ready for three days of Creative Chaos?  
Ptarmigan Arts' Mosaic Arts & Culture Celebration is a week-long community festival. It celebrates the diversity of British Columbia and its many occupants. It features performances by local and regional artists, workshops and demonstrations in various artistic disciplines, activities for all ages, and nature-based programming. 
Midsummer's Eve of the Arts, the 36th annual art auction event, will take place on Wednesday, July 20th, 2022. This year's fundraiser will be a hybrid of live and virtual formats, allowing those who cannot attend in-person to participate in the silent and live auctions!
Enjoy a vibrant evening of art and celebration as we look forward to the VPAG's and Greater Vernon's bright future. The funds raised during the live and silent auctions help the Gallery throughout the year.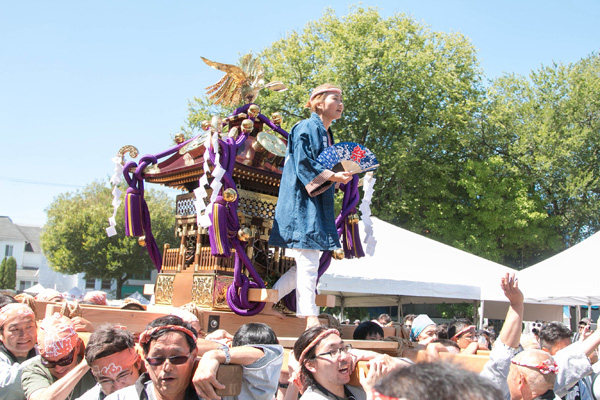 The Powell Street Festival is a celebration of Japanese-Canadian culture. It's Canada's largest event of its kind and the Lower Mainland's longest-running community arts festival. The Powell Street Festival, which began in 1977, is open to the public for free. It takes place on the traditional unceded territories of the Squamish, Musqueam, and Tsleil-Waututh First Nations, in both outdoor and indoor venues around Powell Street in Vancouver's historic Japanese Canadian neighbourhood. PSF, inspired by traditional Japanese summer festivals or matsuri, has evolved into a one-of-a-kind Vancouver event. The festival attracts over 16,000 local, national, and international attendees throughout the two-day event.
Live music, delicious Japanese food from over 40 authentic vendors, film, dance, visual arts, martial arts demonstrations, amateur sumo tournament, children's activities, participatory activities, walking tours of the historic neighbourhood, craft vendors, traditional displays, and much more are all part of PSF. 
The festival introduces new works and new Japanese Canadian artists, showcasing the wealth of Japanese Canadian artistic originality and inspiring the local professional arts community with outside skill and knowledge. The Festival offers a venue for Japanese Canadians to perform, exhibit their work, and earn recognition.
ART-BC is committed to helping you enjoy the best online art galleries. We want you to find premium original artwork for sale online. As your Cultural guide, we want you to experience British Columbia's best. Explore our website to learn more!