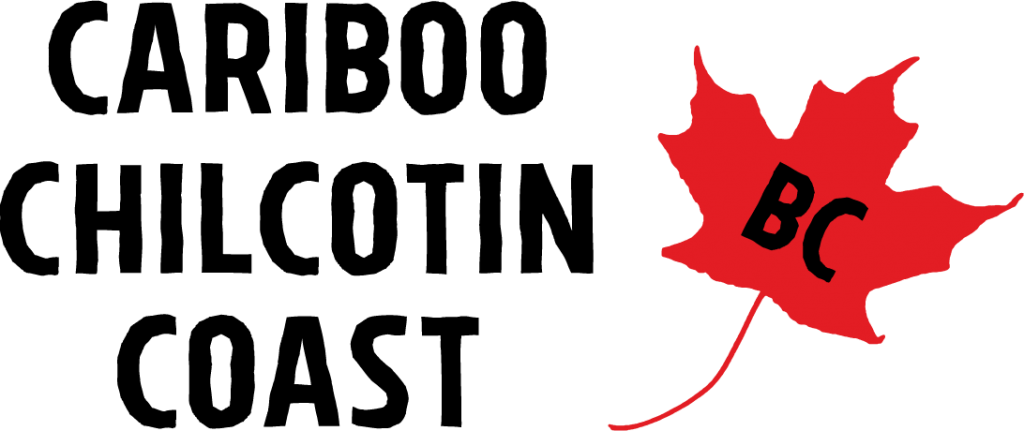 The Cariboo Chilcotin Coast region of British Columbia is comprised of four distinct and diverse areas –
The Interlakes – a stretch of over 100+ lakes and rivers surrounding the nicknamed 'Fishing Highway 24'; this area is an oasis populated by unique accommodations for romantic getaways, annual fishing trips, and family reunions.
The Gold Rush Trail – a route traveled by gold seekers since the late 1850s, the Gold Rush Trail was originally shaped by Americans moving on from the dried-up California gold rush; along with the stories of female pioneers, Chinese prospectors, and Indigenous communities. Marked to this day by historical sites and modern expeditions, this region played an invaluable part in the founding of the British Columbian industry and economy.
The Chilcotin – a seemingly endless stretch of a barren plateau located between the Coast Mountains and the Fraser River. It's an area of few roads, little industry, and pockets of people, the majority being Indigenous groups that have hunted, fished, and gathered in the Chilcotin long before the Alexander Mackenzie Heritage Trail. It has an impressive diversity of wildlife, including Canada's largest population of bighorn sheep, rare white pelicans, trumpeter swans, bears, lynx, wolves, mountain caribou, and hundreds of wild horses, set in the last intact Grasslands in the world.
The Great Bear Rainforest – a rugged stretch of BC's central coastline that has long attracted artists, photographers, naturalists, scientists, and travelers – all in pursuit of their artistic passions and sense of adventure. This mist-draped coastline of the Pacific is lined with towering, snow-crowned peaks, massive ice fields, and some of the world's longest fjords. Old-growth stands of cedar and spruce cover the land and rich, salmon-filled streams weave through the valley basins, providing food for the magnificent creatures that inhabit the Coast – killer whales, eagles, marine wolves, and bears, including the mysterious white Kermode "Spirit" Bear.
For whatever inspires you – be it nature, wildlife, culture, or a sense of quiet — the Cariboo Chilcotin Coast region is home to those that have found and live these passions every day.