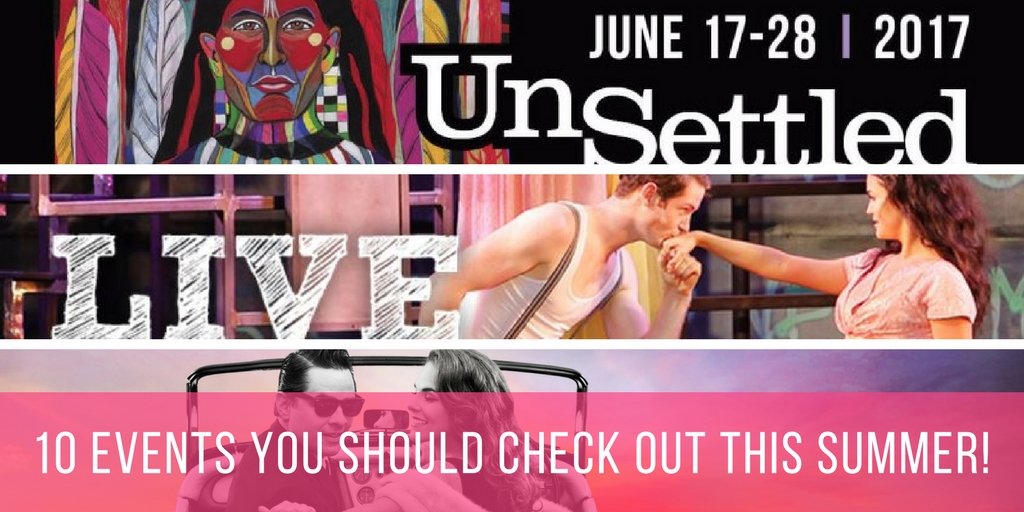 Looking for events to fill your #SuperCultural Summer? Art-BC has you covered!
We have put together a list of upcoming must-attend July Events that are happening on the coast, that will make Canada's 150th – your best summer ever.
When it comes to galleries, you don't have to be an art collector to visit one – especially if all the exhibitions are with FREE admissions!
In the heart of Vancouver, experience one gallery and 7 whole NEW exhibitions. Check out the international talents at Summer Seven at South Main Gallery!
Dive into the infusion of past and present, discover the Pure Colors and drama, or learn about what home means in the Native Land – all through the 5 exhibitions happening at Port Moody Arts Centre, until July 16th.
You may also want to See Red Jewelery exhibit at the Craft Council Gallery or chose to view the abstract and Live Paintings by Monica Gewerz at Ukama Gallery. Both exhibits are located on Granville Island.
Music, art and ….acting?? That's right… we have all kinds of Festivals that might be a perfect way to spend your summer on the Coast.
Enjoy the 28th Annual Bard on the Beach season, running from June 1 to September 23, 2017, featuring four Shakespeare plays plus a short-run contemporary drama; together they will take you from ancient Greece to modern-day Venice and Vancouver.
Want to bring along your whole family? Celebrate love and imagination through a beloved Vancouver tradition since 1940, Theatre Under the Stars! This year they are presenting two sensational productions; including Mary Poppins and The Drowsy Chaperone. Fun for the entire family! Want a chance to win a pair of tickets? Enter our Instagram Contest – #MyBCGetaway!
Catch the JUNO nominee Barbara Lica Downtown Vancouver during the TD Vancouver International Jazz Festival, happening June 22 – July 24th.
P.S. Even thought this post for July Events, we thought you might be interested in checking out a really cool Queer Arts Festival that is on until June 29th!
We hope you enjoy your month of July, filling it with British Columbia's Arts and Culture. And when you do – make sure to share your #Moments and tag us @Art_BC.