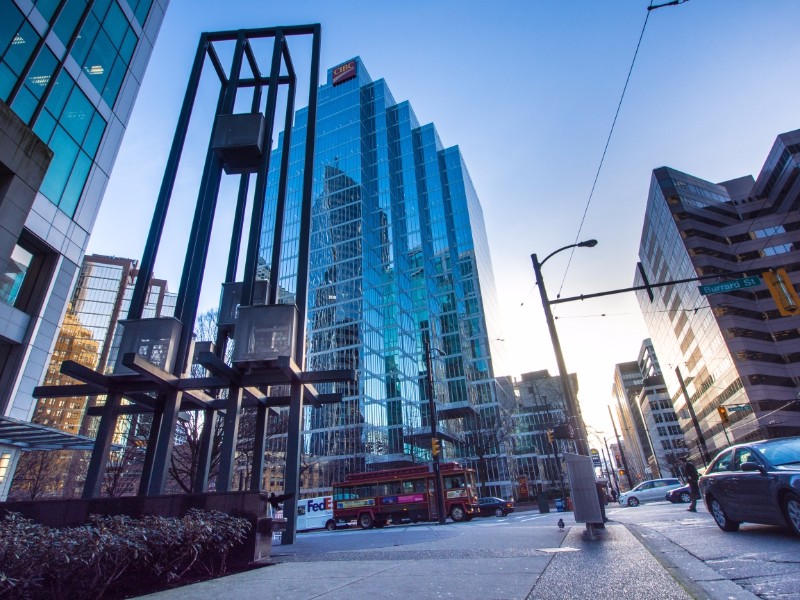 It's amazing what Downtown Vancouver's top Galleries, Dance Centres, and Theatres have to offer the public in the next few months! If you're looking for an insight into the creative process of making a huge theatre production, or looking for a more hands on activity, check out our list because it's sure to inspire some new adventures around #DowntownVancouver.
Vancouver Art Gallery: Family Lessons
Join the Vancouver Art Gallery, on Sundays with your family between 12-4pm to experience the Takashi Murakami: The Octopus Eats Its Own Leg exhibit which offer's the Canadian public an opportunity to take a look at Murakami's take on Tokyo's Neo Pop, Critical Pop, Manga, Kawaii, and Superflat art forms. Running until May 6th, families can take a guided tour with one of the Vancouver Art Gallery's "Art Agents" and participate in a special family-geared workshop at "The Making Place", where children have the opportunity to experiment with printmaking, digital design, and painting and sculpture. Plan a Sunday to witness this cool exhibit, and watch your child create graphic floral patterns, album covers, illustrated alter egos, monsters, dragons, or tigers with an array of mediums ranging from digital to ink.
Scotiabank Dance Centre: Studio Showings
Scotiabank Dance Centre will be proudly presenting two new studio showings during the month of February. On Sunday February 25 from 4-5pm, there is a free showing of Mînowin, from Margaret Grenier and the Dancers of Damelahamid, which integrates movement, song, and multi-media design through a blend of contemporary perspectives and Indigenous dance forms. On Tuesday, February 27th, the dance centre will be facilitating conversation about aesthetics, context, and the artistic process through its studio showing The Talking, Thinking, and Dancing body. This performance will encourage thought on the awareness of the body as well as the world the body lives in, and interrogating the body in performance through and anti-colonialism, anti-racist, and feminist lens in the process. Make sure to mark your calendars and check out these free special performances.
Vancouver Civic Theatres: New Showcases
Vancouver Civic Theatres is always in the business of providing exciting new experiences for patrons at their venues. After dinner and a fabulous show at the Queen Elizabeth Theatre, go visit their in-house gallery's new Into the Arctic exhibition that showcases an unprecedented collection of over 50 Arctic oil paintings and three films from Cory Trepanier's four Arctic expeditions. If you're free on January 30th, spend an evening at the Playhouse, where VCT is offering the public and exclusive look at The Full Light of Day, a provocative live film/theatre experience about a mother who must contend with her husband's corrupt legacy, her children's complicity, and her impending death. Lastly, for Beatles fans out there, The Classical Mystery Tour will be at the Orpheum at 8:00pm on January 30th. If you want to hear Yesterday featuring a string quartet, or A Day in the Life in its lush, symphonic, and original lustre, this is a performance you don't want to miss out on.
This year #DowntownVancouver will be a hub of activity for the adventurous, interactive art-lovers from near or far, looking for unique experiences. If you have any suggestions for things to do at any of our Art-BC recommended venues, or you find yourself in one of our Creative Communities, make a post with the tag @artbcguide so we can highlight your adventure on Art-BC's Instagram, Facebook, and Twitter!